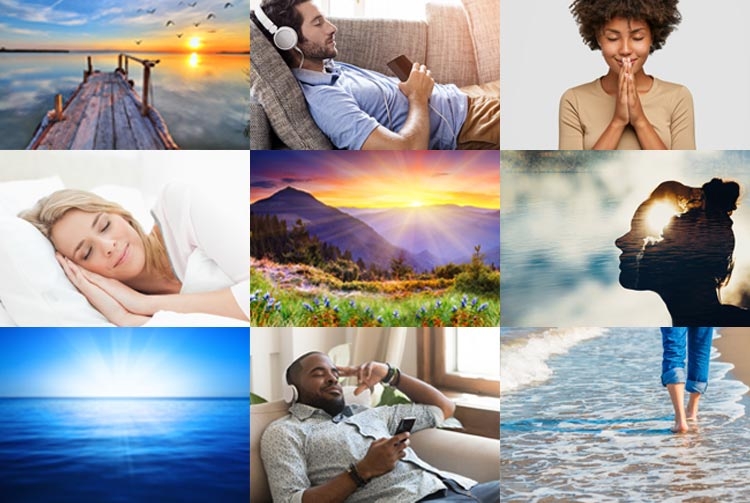 The Essential Mindfulness Collection
This collection has a mindful meditation to suit each intention and bring you back to the present moment, at different times of the day.
The Essential Mindfulness Meditation Collection has 13 guided mindful meditations and three silent bell timers.
Lunchtime reset
Morning daily intention
Finding your feet
From anxiety to inner peace
Mindful body scan
Easy sleep
Mindful breathing
Cultivating mindfulness
Compassion
Being in my body
Gratitude
Activating your senses
Compassion for me and you
5, 15 and 30-minute silent bell timers
All the meditations have been written and narrated by Karina Grant, who has been teaching meditation and healing for nearly 15 years.
Whether you feel you need a positive morning focus, more grounding, to reset at lunchtime, sleep better, breathe more freely, cultivate more mindfulness, feel more compassion towards yourself and others, drop out of your head and into body, focus more on gratitude or move out of anxiety – this collection is for you.
The complete collection is a one-off price – without any extra subscriptions.