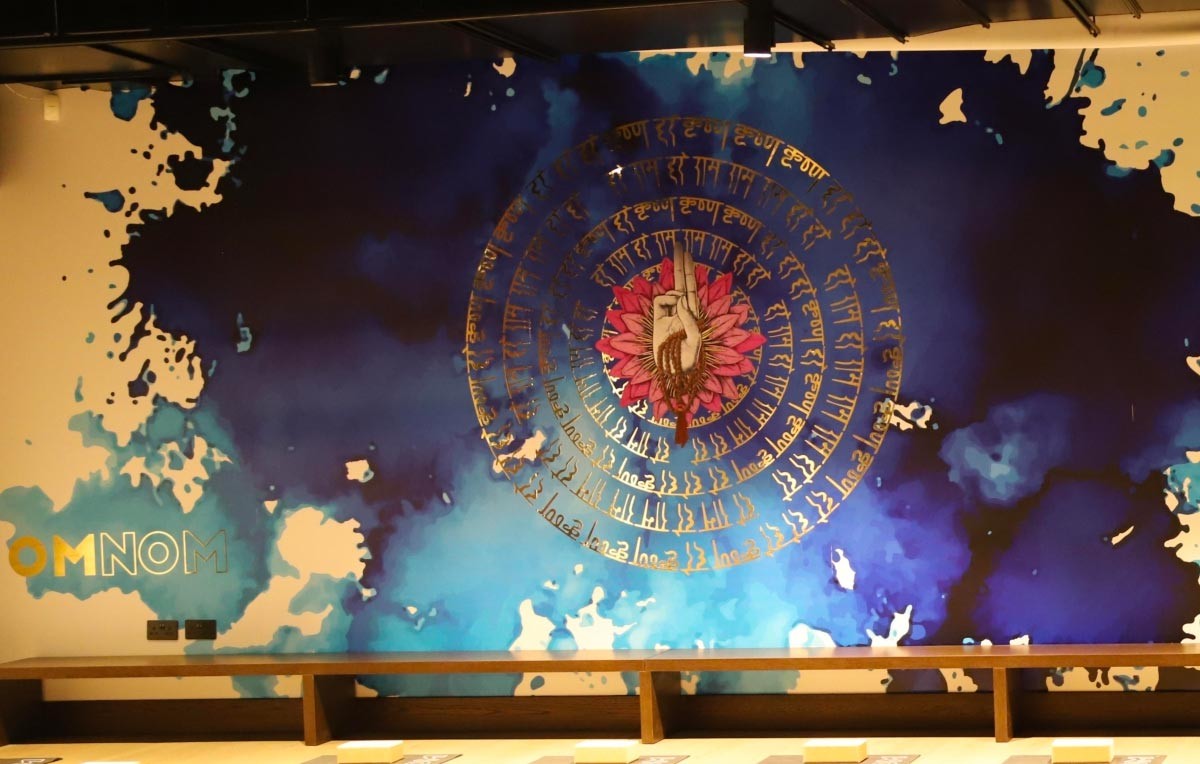 I have waited a long time to write this post and confirm to you that my in-person Quantum-Touch workshops are BACK on November 21st & 22nd 2021!
I am beyond grateful for the opportunity to teach people all over the globe via zoom during this era. This will continue and I love teaching people who find online learning suits them best.
Drumroll…
I am also immensely excited to start teaching people in person again! Whether you are new to Quantum-Touch or want to repeat the amazing experience of a high-energy workshop – I would love you to join me in an amazing new healing space.
Introducing OmNom
Omnom is a new restaurant and wellbeing hub in London's new Islington Square.
OmNom has created an amazing space for people to eat incredibly delicious and healthy food, drink nonalcoholic cocktails that are infused with ingredients that literally increase your vitality – and learn new wellbeing skills.
The heart of the space is upstairs in 1000 ft wellbeing space on the 1st floor. This is where I will be teaching my November Quantum-Touch workshop and I know the energy will be beautiful in there. It is a space for like-minded people to come together and create high energy. This is exactly what happens in our workshops!
The eclectic plant-based menu is part-designed by LA-based Radhi Devlukia-Shetty (wife of motivational speaker Jay Shetty). It is literally a menu that makes you feel vibrant and filled with life force energy.
OmNom is also unique in that it is set up as a charity. For every meal sold, there is a meal provided to homeless people in London. Having taught mindfulness and wellbeing techniques to an amazing London homelessness charity, this truly fills my heart.
The wellbeing ethos and charitable intentions of OmNom have attracted brand ambassadors such as Russell Brand, Jay Shetty, and Nimai Delgado. I was immediately drawn to OmNom and I know you will love it too.
Accomodation
Typically my Quantum-Touch workshops have always attracted participants from a variety of locations. If you require a place to stay then there is a new hotel called Citadines that is a 2-minute walk from OmNom. There are also other hotels nearby to suit all budgets.
Travel and parking
OmNom is closely located to Angel and Highbury and Islington stations. There is an all-day car park next to Islington Design Centre.
Book a space today for this exciting workshop!