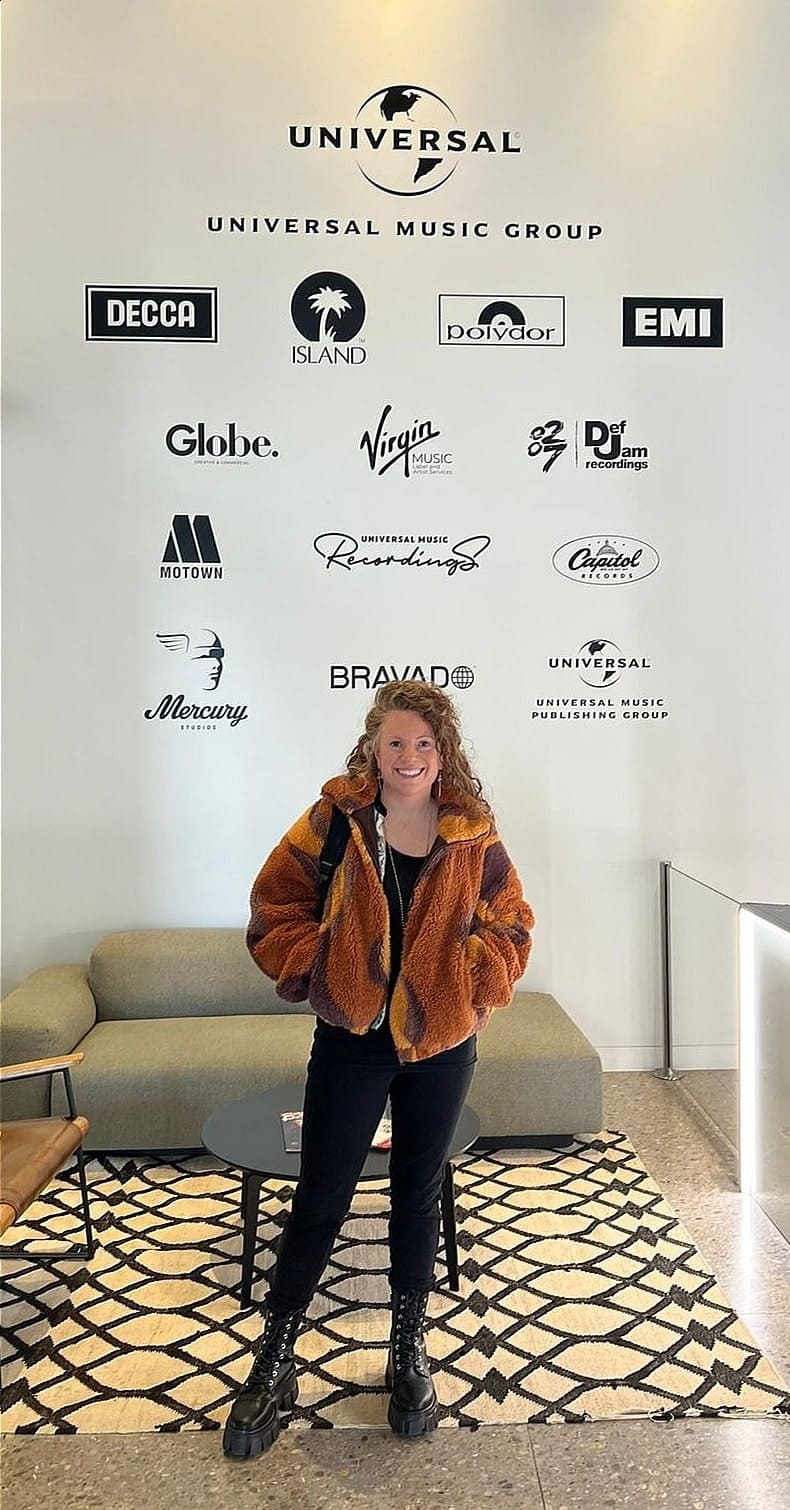 Thank you to Universal Music Group for inviting me to facilitate a lunchtime Permission to Reset™ Anxiety session.  It was an absolute pleasure to facilitate the session with Christine Armstrong and to hear the very positive comments afterward. I am so grateful to see so many companies putting emotional well-being as a high priority.
The Permission to Reset Anxiety™ lunchtime sessions are a popular way to bring quick and easy to learn techniques into the workplace for employees. Some of the techniques take as little as 30 seconds. This is enough time to interrupt a cycle of stressful overthinking. Even a few seconds of experiencing a pause in our thoughts gives us the opportunity to reset and communicate in a more present way.
It is so important that well-being at work resources are accessible and can be accessed quickly. Research shows that meditation creates calmer states of mind and more focused brain states.
People often prefer to let go into deeper meditative states in their own homes or outside of work. Having a way to reset quickly and subtly throughout the day in as little as 30 seconds, whilst around other people is game-changing. These techniques are a taste of some of the faster content in the Permission to Reset™ your Nervous System workshop.
Cultivating self-care is a practice. When I started teaching in 2007 this was a practice that many people kept to themselves. It is an absolute joy to see companies such as Universal Music Group making the employee's wellbeing a priority that is at the forefront of their values.
For more information about offering this in your company please visit https://www.permissiontoresetatwork.com/